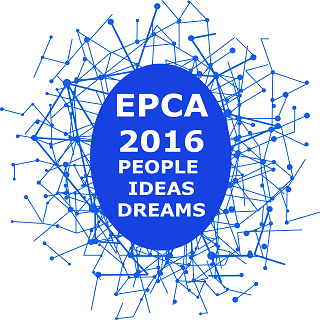 The last 10 years have seen a wealth of PCP activity and innovation across Europe. A new generation has arrived and new connections are being forged, and this is reflected in our conference title: A New Spirit in PCP.
Examples of the new spirit can be found in the range of schools now offering constructivist psychology and psychotherapy training with PCP at their heart. There are programmes in place developing graduate students into a new generation of teachers and researchers, new journals been launched, and new fields of practice are being explored.
Collaborations between institutes across Europe have led to new networks being established and these have in turn led to innovative and exciting international learning opportunities such as Racconti Mediterranei summer schools and Alpine Tales winter workshops. New countries have joined the PCP family, most notably the Czech republic who hosted the last wonderful EPCA conference in Brno. 
Meanwhile, PCP practitioners across Europe have been developing a strong presence in the fields of education and organisations, which have become strong themes at every conference, and we have seen the development of PCP coaching as a specific practice. New media are being embraced linking special interest groups, and innovative online learning programmes are being explored and enjoyed, with video-conferencing as a key tool in enabling international exchange and collaboration.
In our 2016 conference, we hope to fully embrace this new spirit to share ideas, elaborations and practices across countries, institutions and generations. We invite you to Radisson Blu Resort in Galzignano Terme (Italy) where we will be able to live and work together in the hopeful and constructive spirit of our theory and philosophy.